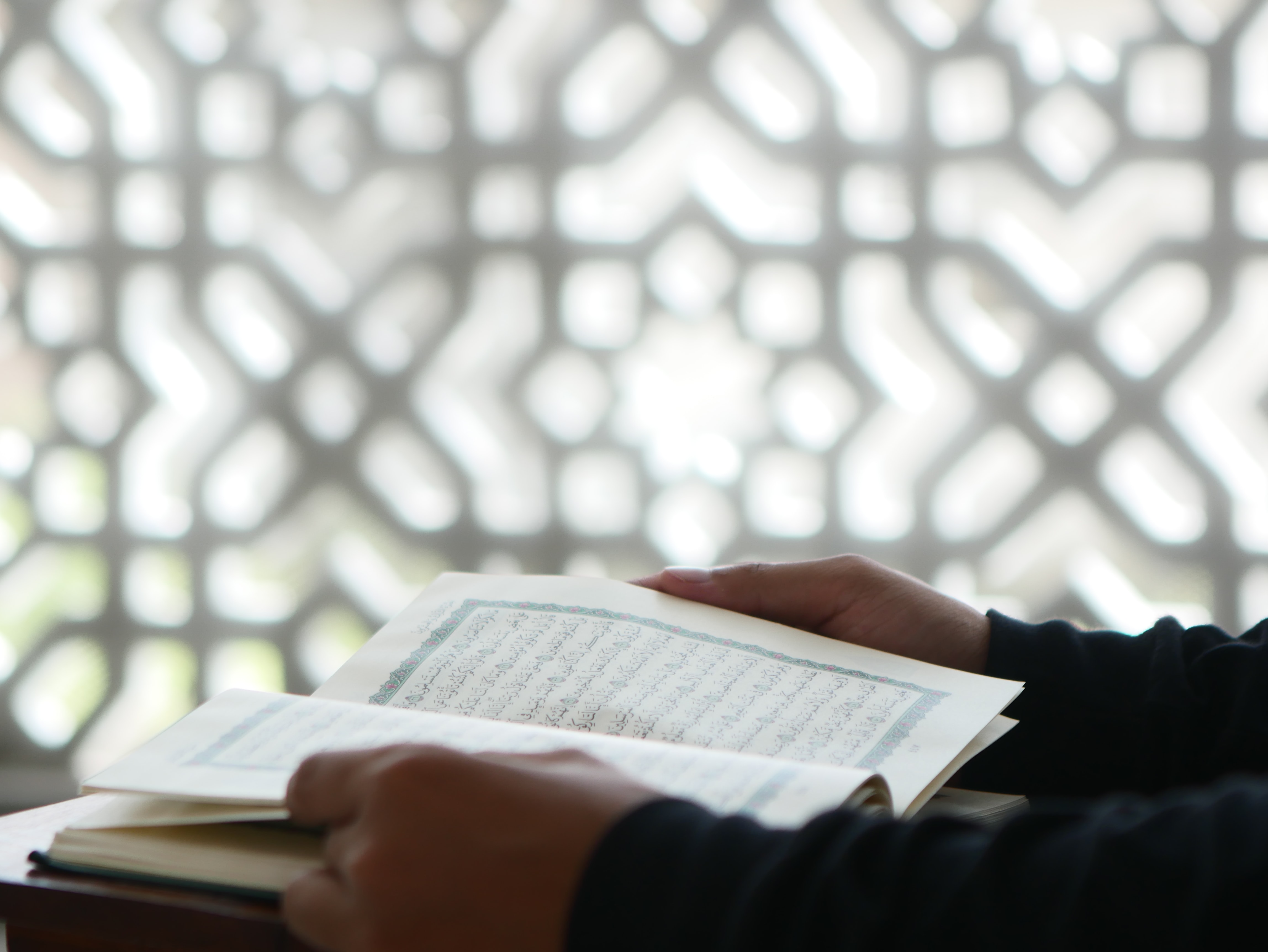 Meet Our Shuyukh
Our esteemed leaders and scholars who guide and serve our community
Sheikh Usta
Sheikh Mehmet Usta is the founder of i3 Institute and has served the Muslim communities of the United States and Canada as a leader, educator, coach and entrepreneur for over 20 years. His focus is on inspiring young Muslims using a holistic, non-sectarian and evidence-based approach. With his vision, the i3 Institute has changed the landscape of youth development and has impacted the lives of thousands of Muslims worldwide. Sheikh Usta has learned under many Islamic scholars from Al-Azhar and holds a Bachelors in Islamic Studies from Mishkah University, and is currently pursuing a Masters in Islamic Studies with a focus on Usul al-Fiqh or Islamic Legal Theory. Alongside his Islamic Academic pursuits, Sheikh Usta holds a Masters in Business Administration and a Bachelors in Computer Science, which culminated in his 20+ years of corporate career in being a VP of Engineering for a technology firm, and as the Chief Operating Officer (COO) and corporate partner at a sales and marketing business.
Sheikh Rasoul
Sheikh Rasoul has memorized the Quran over twenty two years ago under his father Sheikh Sebghatollah Rasoul. He has been in the education field since 2005, serving as the principal of ISNA High School since 2010. He is a teacher, a leader, and an active contributor to the community. He conveys his knowledge through khutbas and halaqas at various mosques within the GTA and co-founded the I3 Institute. Sheikh Rasoul has an electrical engineering degree from Ryerson University and a Bachelor's of Education degree from the University of Toronto. He completed the principal's qualification course from the Ontario Federation of Independent Schools in the summer of 2009 and completed his Master's in Education degree from Brock University in December 2011, specializing in leadership and administration in education. He is currently completing his Bachelor Degree in Islamic Studies from Mishkah University.
Meet Our Instructors
Our instructors are passionate about sharing their knowledge and love of Islam with their students, and they are committed to providing a nurturing and supportive learning environment.
Hassan AbdurRehman
Hassan AbdulRahman is the current imam of the Saskatoon Dawah and Community Center. He completed his hifdh and studied Fiqh and Arabic in Toronto. He has participated in international Qur'an competitions in Malaysia and Turkey, and has also served as a judge for many Qur'an competitions. He is currently studying advanced Islamic studies, whilst also teaching Islamic studies at the i3 Institute. He is working toward his Ijāzah in the ten qirā'āt, a degree in civil engineering and is currently pursuing a degree in Shari'ah at Mishkāh University.
Ustadh Osman Ali
Ustadh Osman is an Instructor at the i3 institute teaching classes globally. He has studied Arabic and Tajweed at Cairo, Egypt for a year. He has also been giving dawah, dawah training and khutbahs at universities and masajid, while teaching and mentoring youth for over a decade. Osman is a Global Lead of a Software Sales Team in the Corporate world. He previously served as the MSA President at the University of Toronto Scarborough Campus and is currently completing the Al-Ezz Academy 4-year Sharia program.
Lana Emad
Sr. Lana is the VP of the YD program at i3 institute, a teacher, and a mentor at i3. She is a mother and a medical editor by profession with an MSc in Biology and Biochemistry. She is currently pursuing her Bachelor's in Islamic studies at Mishkah University in the USA.
Duaa Ahmed
Duaa Ahmad is a mother, a wife, and a homeschooling teacher, who studied islamic studies at the bachelor level in addition to studying under traditional local scholars in Lebanon. She is a co-founder and a senior instructor at the i3 institute. She has ijaza in Tajweed, and she has been teaching halaqas in Tafsir, Tazkiyyah and Fiqh for the last 16 years. She has a bachelors in computer science and a diploma in teaching education.
Ahmed Jamil
Ahmad Abu Mustafa is currently a student, instructor, and volunteer. He is passionate about transforming Muslims who are stronger intellectually, spiritually, and physically. The life of Ahmed revolves around da'wah, family, and work. Regarding Islamic education, he has studied with the i3 Institute for over eight years and has fortified his understanding of Islamic principles by the grace of Allah (SWT). Ahmed is completing the final semester of his bachelor's degree in Shariah from Mishkah University. Ahmed's favourite subjects are tafsir, Islamic thoughts, and usul al-fiqh. From a secular education perspective, Ahmed completed his BSC Honors in Biochemistry and MBA with a specialization in accounting at McMaster University, which paved the path for CPA designation.  Regarding work, Ahmed is a purchasing manager at a supplement company that makes bodybuilding proteins and weight management products.
Adnan Khan
Adnan has been part of the i3 Institute Inc. since 2015. He is an instructor for the YD Program and currently enrolled in the Bachelors of Islamic Studies program at Mishkah University. Adnan graduated as a Mechatronics Engineer from the University of Waterloo and is currently working as a Project Manager in the Manufacturing industry. He loves to read, write and reflect on issues faced by Muslims in the West and abroad. Adnan's goal is to empower the Muslims in Canada, help build robust leadership and change agents in society who work together strategically on the Islamic vision.
Farhad Azizi
Farhad Azizi has been a student of i3 institute for 8 years, learning foundational Islamic knowledge from multiple shuyookh. He is now a senior instructor at the i3 institute's YD program and head of Quality Assurance of instructors. He is currently enrolled in Al-'Izz Academy's Shari'a program.
Aiyaz Noor
Br. Aiyaz Noor holds a Bachelors in Computer Science and Math from University of Toronto, Scarborough, and is a Software Developer by profession, working in the tech industry. He graduated from the Islamic Foundation of Toronto (Islamic) High School and he is an experienced Youth Mentor, Khateeb, Islamic Studies & Qur'an teacher, having taught over 100 youth and gives khutbahs at local Universities and Masajid. He is a Project Manager, and Instructor at i3 Institute and he is currently studying in the official Alim/Shariah Program at i3 called al-Izz Academy.
Ustadh Aghyad Shawwaf
Ustädh Aghyad graduated with a Bachelor's in Arabic literature from his homeland. Since his early days, Ustädh Aghyad has had a passion for the Arabic language which has translated into him becoming a famous poet in Syria. Having moved to Canada, Ustadh Aghyad has since been teaching Arabic to people of all levels. His teaching experience spans 15 years. He also possesses an ljazah in l'rab of the Qur'än.
Salman Sakhr
Salman Sakhr is currently undergoing his bachelors in Islamic studies and is an instructor with the i3 institute. His academic area of focus are Aqeedah, Islam in Africa andeadership. He is also completing is MBA.
Emmanual
Br. Emmanuel is a former graduate from i3 Institute and currently undergoing his fourth year as an instructor for the institute bi'ithnillah.  Br. Emmanuel is continuing his studies currently at Mishkah University learning from contemporary scholars such as Dr. Muhammad Salah, Sh. Hatem Al-Haj, and Sh. Mohammad Elshinawi.  Prior studies include obtaining multiple diplomas from Islamic Online University as well as studying with scholars online in addition to face to face mainly in Toronto, ON and London, ON.    Favourite Islamic subjects include comparative fiqh, comparative usool al-fiqh, tazkiyyah and da'wah.   Br. Emmanuel currently teaches English, Social Studies, and Islamic studies at Al-Taqwa Academy and has been a teacher for 9 years now. 
Maissam Ahmed
Maissam Ahmad is a grandmother, who studied Islamic studies under many traditional local scholars in Lebanon, USA, and Sudan. She has ijaza with a Sanad to the Prophet (pbuh) through the Riwaya of Hafs a'an A'asem in Tajweed, and has been teaching halaqas in Tafseer, Seera, Tazkiyah and Aqeeda for the last 30 years. She has a 2-yr diploma from Tafseer Academy in KSA and a bachelors and masters degrees in electrical, computer and communications engineering.
Kulsoom Kazim
Sr. Kulsoom Kazim is a certified life coach, counsellor, motivational speaker and author. She holds a Bachelors Degree in psychology from York University. She also serves as the women's chaplain at University of Toronto - Mississauga. She's finishing up her associates degree in Islamic Sciences from Mishkah University. She's a instructor at i3 institute and inspires to spread the message of Islam with the various projects she is involved with. She deeply understands the pain, heartbreak, and confusion many people, women in particular, struggle with and is passionate about helping women in their journey of healing and growing
Take the Next Step in Your Islamic Education Journey
Learn More